Our approach
Our approach is what separates us from our competitors
Health & safety
⎯⎯⎯⎯⎯⎯⎯⎯⎯⎯
A commitment to prioritising health and safety is at the centre of all our operations. We place huge importance on ensuring our team of professionals perform their duties in the most secure manner, safeguarding themselves, their coworkers and the public. Sending everyone home safely is our core mission.
To ensure we are working to the highest safety standards, we continually review our company policies, and all team members attend regular mandatory training in areas relevant to their roles, such as First Aid, Asbestos Awareness, Manual Handling, Control of Substances Hazardous to Health, Scaffold Inspection and Working at Height.
We are proud to have achieved CHAS, RoSPA and British Safety Council accreditations, so when you choose Urbanise, you can do so knowing health and safety will always be of paramount importance.
Environmental
⎯⎯⎯⎯⎯⎯⎯⎯⎯⎯
We are incredibly mindful of the impact the construction industry has on the environment and society as a whole. As a responsible and sustainable business, we are committed to promoting ESG practices across all of our operations. 
We strive to achieve environmental legal compliance, whilst also implementing our own policies and procedures that encourage social responsibility, environmental accountability and the prevention of pollution.
Our key focus areas are the reduction of our carbon footprint and minimising the volume of waste produced at each site, and we engage with the relevant stakeholders of each project to support us in achieving these goals. We believe that by prioritising ESG, we can make a difference now whilst working towards goals that will have a positive longer-term impact. 
An Environmental Management Plan is developed before each project commences to identify all environmental issues and associated requirements. This allows us to effectively manage environmental risks throughout every phase of the project and maximise the opportunity to work sustainably.
Supply chain
⎯⎯⎯⎯⎯⎯⎯⎯⎯⎯⎯
Who we work with is important. Over the years we have built strong partnerships with companies that are reliable, professional and highly skilled. We have a dependable network of like-minded, local suppliers and contractors who understand the nature of our work as well as the sectors we work in, and can adapt swiftly depending on the scale and project type. 
Whether it is a building envelope project, cladding investigation and remedial works or heritage building restoration, our supply chain understands the importance of working collaboratively to deliver the client's desired result at the highest standard. You can view our projects here.
Our process
A well-defined process is essential in ensuring all projects are completed smoothly, within budget and on time, whilst also meeting the highest standards of safety and quality.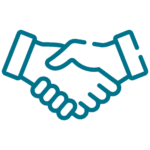 Engage
Urbanise has an outstanding track record for attracting and securing clients, and we are proud that a large proportion of our work comes from recommendations and repeat business.
We take the time to really understand each new brief and our approach to tendering is fair, thorough and transparent.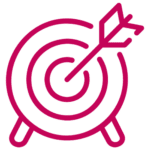 Focus
We work closely with our clients to develop a tailored approach, enabling us to achieve the desired results in the most effective and efficient manner.
Our in-house design team reviews each brief in detail and uses their experience and expertise to suggest changes that will enhance specification and performance, while maintaining, and in many cases, improving cost.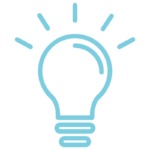 Initiate
Once a contract is secured, we engage our supply chain and develop a detailed construction programme as well as a site specific Environmental Management Plan.
These documents ensure all parties are clear on the tasks, materials and resources required before any work takes place. This enables us to commence work quickly once we get on site and keeps everyone aligned to the necessary milestones.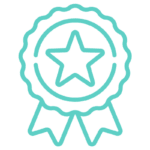 Achieve
All projects are led by an Urbanise manager who will oversee the project from start to finish. They make it their mission to ensure that work progresses as per the plan, whilst being completed to the highest standards and in the safest manner.
We understand the importance of being able to navigate and quickly react to inevitable changes and manage client expectations by maintaining regular communication throughout.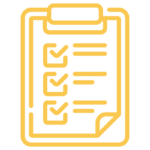 Review
We are always looking at ways we can enhance our services and approach in order to achieve the best possible results for our clients.
As we reach the end of a project, we take the opportunity to review the work as a whole and identify any learnings we discovered along the way that can be shared and applied to future projects. It's this meticulous approach that helps us to continuously deliver the highest quality results for our clients.